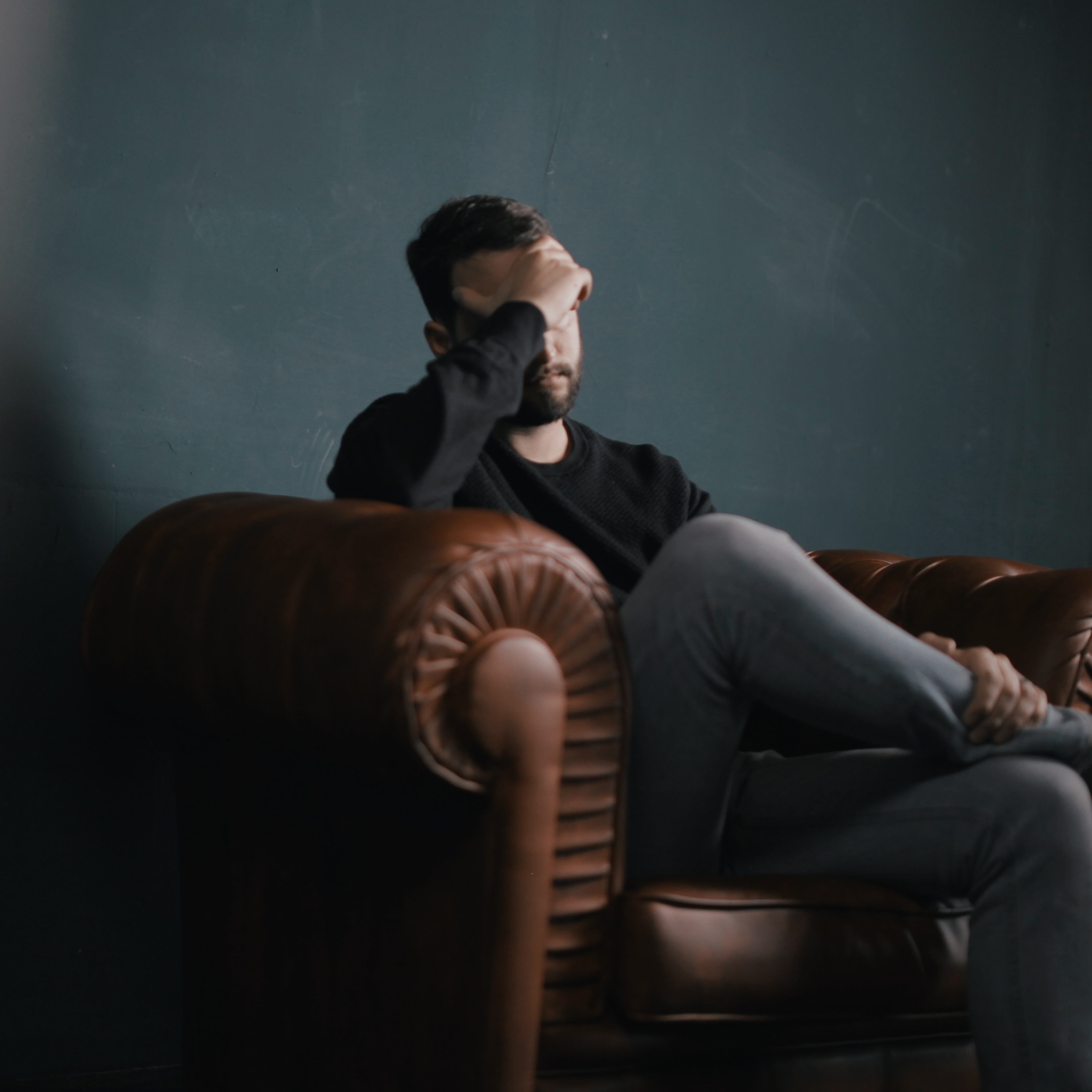 6-SESSION SEMINAR SERIES
Caring for the Emotionally and Spiritually Wounded
In-Depth Training Seminars
Tuesdays, June 8 - July 13, 2021. 6:00 - 7:30 PM

Bastrop Campus Small Auditorium.

Seminars are free, but pre-registration Is appreciated.
Register for any or all seminars here
.
Sessions 1-4 are useful for anyone in any ministry. Sessions 5 & 6 are for those wanting to target Grief Ministry specifically.

Session 1 (June 8): Listening and Caring Skills
Everyone is capable of showing compassion and empathy for those who are hurting, but not everyone understands how to do so effectively. Learning to be a caring listener is a skill that must be developed intentionally, as our world and culture puts such an emphasis on being heard but does little to develop actual listening skills. In this session, we will be introducing you to the basic components of ACTIVE LISTENING, exploring the foundations of healthy communication techniques, and providing an environment for practical application and practicing those components for better understanding and retention.
Session 2 (June 15): Boundaries
Caring for others in the midst of turmoil and crisis can be draining, and at times even become life consuming. In this session, we will be exploring the importance of self-care and maintaining healthy boundaries, as well as discussing the importance and practical concepts of how to NOT ALLOW your personal, emotional "baggage" to takeover when caring for others.
Session 3 (June 22): Knowing When You are Over Your Head
Everyone is capable of showing compassion and empathy for those who are hurting, but sometimes people need more help than we are capable of providing. Not everyone can be a professional and licensed counselor, nor do they need to be. But, for those times when you encounter someone with needs beyond your capabilities, you will need to know how to refer to a professional resource. In this session, we will be discussing signs to look for to know when to refer to professional resources, understanding what those resources look like, and how to find them.
Session 4 (June 29): Introduction to Unique and Specific Struggles
When providing a ministry of caring for others, there are some specific situations or circumstances that you may encounter. While we cannot become experts in all of these struggles, a general familiarity with these struggles as well as a cursory understanding of the stigmas and complexities of them can be help you not panic when encountering them. We will be providing a very general look these struggles: mental health struggles, addiction and substance abuse, severe trauma/PTSD, and severe guilt/shame.
Session 5 (July 6): Introduction to Grief Ministry
We will be taking an in-depth look at the complexities of loss and grief, the grieving process, and some basic foundational principles for doing grief ministry.
Session 6 (July 13): Introduction to Support Groups
There is a great amount of healing and ministry that can occur in one-on-one ministry, but there is also a significant amount of value in working within a group/community to seek healing together. In this session, we will provide an introduction to understanding what a support group is, how they work, and the different forms and varieties of support groups. We will also be exploring basic principles for being a facilitator for a support group.
Each seminar will be led by Rev. Bishop Helsley of
Heart, Mind, and Spirit Ministries and professional Chaplain for Brookdale Hospice.
This seminar is for everyone from all backgrounds and levels of experience with grief. If you have experienced any kind of loss, whether it be the death of a loved one, the loss of a job, a divorce, the kids moving off to college, etc. then this seminar can help you better understand the nature of your own pain and the process of healing. Perhaps you know someone who has experienced loss, and you want to know how to help them, or you would like to be better equipped to serve people when they have experienced a loss, and especially if you are interested in becoming involved in grief ministry, then this seminar will be a good place to start.


MENTALLY STRONG & HEALTHY DURING THESE TIMES

During this time of uncertainty, we can lean on the Lord, our Rock. Sometimes it helps to have someone remind you of this truth. If you need help managing the stress of these days, and would like to speak by phone to one of the several professional counselors who attend CBC, please reach out. There will be no fee involved. Email Linda Parker, LPC at: [email protected].
Below are articles on how to stay mentally strong and healthy during the pandemic and everyday. Please check back frequently for new postings.
Heart, Mind, and Spirit Ministries Blog
Blessings to you and yours!
Unexpected Change: "As for me and my household, we will serve the Lord." Joshua 24:15
Most people don't like change. We tend to not like change because change feels like a loss of control, and we like control. When the change is the result of choices you have made, then we can at least feel like we are in control of the change, but it is still uncomfortable and difficult. People like to be comfortable, and nothing is as comfortable as routine and familiarity.
But, one of the constants of life is change. Change occurs as we grow as people, it occurs with the passing of time, and it occurs whether we chose it or not. Change is a part of life, just like the coming of the seasons or the cycles of weather; even if we might be able to understand, anticipate, or expect the changes of the world, we no more control those changes than we control the seasons. Especially in the current situation, with so much of the world dealing with this crisis and trying to find our way through the Corona Virus, it is particularly clear that the world has changed. But with the coming of change comes an inevitable question: What do we do now?
Some people tend to handle change better than others; some people struggle with change more deeply than most. But what seems to be the secret? Well, let's take a moment and look at the story of Daniel. In the book of Daniel, chapter 1, we learn that Israel was conquered by the Babylonians and that the king took the young, educated, future leaders of Israel into slavery in Babylon, allowing his own appointed leaders to fill that void. For Daniel and his friends, their world was turned upside down. Daniel was put into service of a king serving pagan gods. He was given a new name, one that honored pagan gods that were not his own. He was living in a land among alien people, in a culture completely alien to his own. And, possibly one of the most difficult changes for Daniel and his friends was the fact that he was pulled away from the seat of worship for his God.
For the nation of Judah, Solomon's Temple built in the capital of Jerusalem was the center for worshiping God. All Jews would attend synagogue to learn the law and to worship God, but the Temple was the center where people would come to perform sacrifices and other rituals, and it held the Ark of the Covenant, which was considered to be the very throne of God among His people. When Babylon conquered Judah and took Daniel into captivity in about 605 BC, he was pulled out of that world, and he would even live to hear of the Temple being destroyed by Babylon in 586 BC.
As Daniel was dealing with the loss of so much, grieving for the loss of the life he once had, he was also confronted with the question: how does he relate to God if he cannot practice his faith as he once did, nor could he connect to the place where he previously found the presence of God (i.e. the Temple)? But the real example set by Daniel was that he adapted to the circumstances he was in, and he found a way to express his worship to God through the means he had. Daniel mourned and grieved for his loss, but he also refused to dwell on what he once had once had and on things that were beyond his control, and he choose to do what he could to carry on with the life God had given him.
The world has changed all around us, and I suspect that things will continue to change before the current struggle finds a resolution. But, as we carry on with our lives, I urge you to be cautious about how much time and energy you spend dwelling on how things used to be. Be careful about getting caught up in what might have been, because unless you have a time machine that allows you to go back in time to change the past, you benefit very little from dwelling on past choices, especially when those choices were not your own to begin with. Focus one those things that you do have control over, such as how you spend your time, how you treat people during this crisis, and above all else, how you honor God in times of hardship. Mourn and grieve for your losses, but do not let your grief for what you have lost blind you to that which you still have; dwelling on what you do not have does little to help, but taking stock of what you do have helps one determine how to take the next step in life. And, as a final reminder, the life of Daniel serves as an eternal reminder: worshiping God is not something done in a temple/church, it is not defined by the songs we sing or the rituals we practice, but THE FOUNDATION FOR HOW WE WORSHIP GOD IS IN HOW WE CHOOSE TO LIVE OUR LIVES.
Separation: It Matters How You Look At It

Are the walls closing in on you? The COVID-19 emergency has created the need for important life adjustments, including physically separating ourselves from others. We are changing the way we live...and sometimes that's not convenient or comfortable. We're getting squeezed, aren't we? As Christ-followers, we are called to be good citizens (Romans 13:1-2). We know we need to abide by the recommended guidelines for the sake of ourselves and others. But, what about this cabin fever? During the coming week, we will be sharing some ideas about how to stay mentally strong and healthy during these different times.
Let's start with perspective. How we interpret our situation has a lot to do with how

we emotionally experience and respond to it. There's no doubt this crisis is very serious, and it can become overwhelming. It's easy to start thinking this will last forever, everything is bad, and we are all alone. Left alone, these assumptions can be distressing, so take those thoughts captive by refusing to adopt them as true! (2 Cor 10:5). Rather than ask, "How long am I going to be cooped up in this house?" we could wonder, "Looks like I'm at home today - what would God have me do with this time?" Is there a neighbor to check on, a game to play with my child, a Bible topic to study? Rather than dwell on the limitations (we all know they exist!), consider the opportunities and the potential in having your calendar cleared for a while. (Haven't there been times we dreamed of an empty calendar?) And remember, you are not alone in this situation; people throughout our neighborhoods and our world are dealing with the same struggles. It's time to reach out and reconnect with them.
As we do our part to stop the spread of the virus, the way we think about our experience is significant. Philippians 4:8 tells us how to think. Check it out and see if your perspective and how you experience the current situation might change for the better.
Finally, brothers, whatever is true, whatever is honorable, whatever is just, whatever is pure, whatever is lovely, whatever is commendable, if there is any excellence, if there is anything worthy of praise, think about these things.
Philippians 4:8 ESV

Fear and Faith: "When I am afraid, I put my trust in you." Psalm 56:3
During a time like this, with so much going on in the world, there is no shortage of devotionals telling people "do not be afraid." Of course, that is easier said then done, and no one seems to have a good method for how people can control their emotions; that is because YOU CAN'T. Go ahead and try. I'll give you a few moments.
All these devotionals telling people not to feel a certain emotion (i.e. fear) seem to be under the impression that people are able to control what they feel by force of will. If that was true, would anyone ever choose to feel sad, or depressed, or anxious? If we can control what we feel by simply choosing to not be afraid, this would seem to suggest that we can control our emotions. If you can do that, then "do not be afraid" is probably all you need to hear.
But what about for everyone else who have emotions that do not obey our will? I know for myself, hearing people say "do not be afraid" can be quite depressing. I try not to be afraid, but I feel what I feel no matter what I want to feel. Then I start to think about why it is not working. Am I not praying enough? Is my faith and trust in God not strong enough? What is wrong with me? Trying to simply "do not be afraid" feels like an impossible task, like Sisyphus trying to push a boulder up the hill, only to have it always roll back down and having to start again.
But, let us look at what scripture actually says on the matter. To begin with, it is true that the phrase "fear not" appears in scripture at least 80 times. Here are a few passages that you often hear used:
"So do not fear, for I am with you; do not be dismayed, for I am your God. I will strengthen you and help you; I will uphold you with my righteous right hand." ~ Isaiah 41:10
"Even though I walk through the valley of the shadow of death, I will fear no evil, for you are with me; your rod and your staff, they comfort me." ~ Psalm 23:4
"Do not be anxious about anything, but in every situation, by prayer and petition, with thanksgiving, present your requests to God. And the peace of God, which transcends all understanding, will guard your hearts and your minds in Christ Jesus." ~ Philippians 4:6-7
"Have I not commanded you? Be strong and courageous. Do not be afraid; do not be discouraged, for the LORD your God will be with you wherever you go." ~ Joshua 1:9
Here is the thing: I absolutely agree with what the scripture says. But the problem is taking these passages and using them to support a blanket statement of something like, "do not fear." But what about the flipside of things? If we are going to use scripture to support a blanket "do not fear" position, how do we reconcile that with other scriptures that seem to suggest that fear is not all bad? What am I talking about?
"The fear of the Lord is the beginning of knowledge; fools despise wisdom and instruction." ~ Proverbs 1:7.
"And do not fear those who kill the body but cannot kill the soul. Rather fear him who can destroy both soul and body in hell." ~ Matthew 10:28
"So now, O Israel, what does the Lord your God require of you? Only to fear the Lord your God, to walk in all his ways, to love him, to serve the Lord your God with all your heart and with all your soul, and to keep the commandments of the Lord your God and his decrees that I am commanding you today, for your own well-being." ~ Deuteronomy 10:12-13
"Therefore, my beloved, as you have always obeyed, not as in my presence only, but now much more in my absence, work out your own salvation with fear and trembling; for it is God who works in you both to will and to do for His good pleasure." ~ Philippians 2:12-13
Fear has a place and a purpose in our lives. Fear keeps us from doing things that we shouldn't do, like walking into traffic. Fear helps us keep in right relationship with God, because fear of the Lord helps keep us humble and reverent. But fear becomes a problem when it becomes a dominant controlling force in our lives. When fear can sometimes reflect a struggle with wanting to be in control over things that we were never meant to control, nor are we even capable of controlling them. Fear becomes a problem when it distracts us from God and puts our sole focus on ourselves. When fear becomes a controlling force in our lives, dare I say, it becomes an idol of worship, feeding our desire to be "god" over our own lives rather than allowing God to be Lord of our lives.
Take, for example, when the angel appeared to the shepherds in Luke. As the angel appeared to declare the good news of Jesus' birth to the shepherds, he said to them, "Do not be afraid. I bring you good news that will cause great joy for all the people (Luke 2:10)." The fact that the shepherds were afraid at the appearance of the angel wasn't the problem; actually, as an emotional response to being confronted with something so glorious and holy, fear seems like quite a natural response, just like Isaiah being confronted by the presence of God (Isaiah 6:1-6). But, if the shepherds had allowed fear to take control by running away or cowering in fear, they would have missed out on the message of joy and hope that God wanted them to hear. Fear could have become a barrier between the shepherds and God, but by not allowing fear to control them, the shepherds got to enjoy God revealing Himself to them through the angels in that moment.
We live in scary times, and there is much in the world that can be quite frightening. But, as fear helps us to remain vigilant, aware, and steadfast, we must also be cautious about allowing fear to dethrone God in our lives and distracting us from the hope we have in Him. God is bigger than the struggles of this world, and He is more than prepared to stand with us against the darkness. After all, we serve a God who spoke the world into existence, and His love, peace, and strength is infinite.
Modern Day Leper: "You have heard that it was said, 'Love your neighbor and hate your enemy.' But I tell you: Love your enemies and pray for those who persecute you, that you may be sons of your Father in heaven." Matthew 5:43-44
Just the other day, I was in the grocery store trying to pick-up a few things. Grocery shopping today, in the aftershock of the Coronavirus, has become a significantly different experience. For one, you no longer really go grocery shopping with a list, so much as you go grocery shopping with an idea of the things you need, and then you just hope that you will find something on the shelves that can meet that need. Honestly, even though this can be frustrating and annoying, it doesn't bother me much; I have never been a huge fan of shopping anyways.
Here is what does trouble me about how grocery shopping has changed. As you walk around collecting your items, have you noticed the general mistrust or anxiety people have towards each other? It is almost as if people look at other people as either a) someone who might infect me, or b) someone who might purchase something that I need. People smiling at each other, caring about people, has almost become a cultural foul because of "social distancing." It is easy to care about those people closest to you (family, household, friends), but those people outside of that inner circle are almost treated like the enemy, for "they might be carrying the plague."
Now, before you misunderstand me, I am not saying that we need to disregard the infection control precautions put in place to protect us, by no means. I think the problem surfaces when we begin to look at people in a way that disregards their humanity and only sees them as a potential threat. In mental health, oftentimes the struggle is for people to be seen as a person and not as a diagnosis; with the threat of the Coronavirus now in the world, we have the same issue on a much more massive scale, even though it is not depression or bipolar, but rather people being labeled as "potential sources of infection."
Jesus said to "love your enemies" just as well as you love your neighbors and friends. He preached that message in the Sermon on the Mount (Matthew 5-7), and then right after, in Matthew 8, he encounters a man with leprosy. During the time, lepers were the outcasts of society, often considered to be cursed by God and a danger to "decent people of society," and no one dared risk touching a leper for fear of getting sick themselves. As Jesus was leaving after the Sermon on the Mount, a leper came to Jesus and kneeled, saying "Lord, if you are willing, you can make me clean." (Matthew 8:2) And what was Jesus' response? "Jesus reached out his hand and touched the man. 'I am willing,' he said. 'Be clean!'" (Matthew 8:3) Sometimes we can get focused on what Jesus said, but equally as important is what Jesus did: he touched the man. Who knows how long it had been since the man had experienced such a simple human interaction as a touch? Not only did Jesus heal the man of his leprosy, but Jesus reached out and saw past the man's disease and drew out his humanity.
As someone who works in the health care field, I am infinitely aware of the importance of the precautions in place to prevent the spread of infection. But I am also aware on how the efforts to sterilize from infection can cause people to sterilize their interactions and relationships. People are people, and no matter what is happening in the world, we were all created with an inherent need for relationship and community. Let us be ever mindful and vigilant to not allow our efforts to combat this sickness, cloud our eyes of the intrinsic value and humanity of all people. Make someone smile, tell a joke, be silly and playful . . . live your life! Do not allow this threat to strip away the innate joy, peace, and community that is a gift from God.